Squid Game has some pretty unique soundtrack!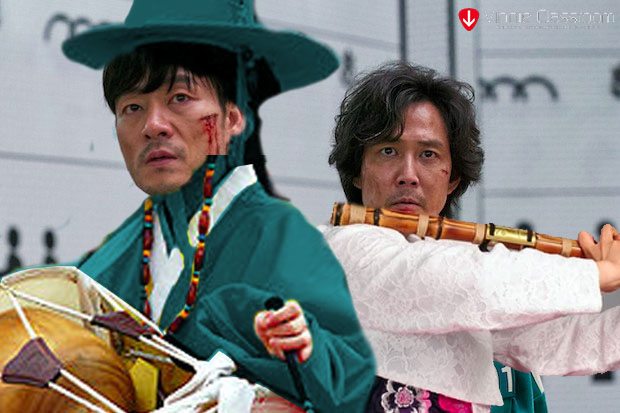 Squid Game has soundtrack that is unlike most TV series and movies we have watched! Apart from the heavy use of Western classical music, the team has composed some really uniquely Korean soundtracks. Splashing a very strong Korean cultural flavor to the show. The director Hwang Dong-hyuk mentioned in interviews that he wanted to use children's games played in Korea so as to add the cultural identity. We are guessing the traditional Korean sound is part of the whole package too.
Traditional Korean Music VS Western Classical Music
The show talks about how the rich bet on human lives like horse racing. A clear separation of power between the rich and poor. Our guess is that the traditional Korean soundtrack is a deliberate choice against Western classical music! Depicting the rich and the poor. The players wake up to the third movement of Haydn's Trumpet Concerto, indicating the rich having control over the player's life and demanding them to start their day. However, traditional Korean soundtracks will be played when the players are playing the games. If you are interested in a deeper analysis of the classical music used in this show, Classic FM wrote a great article on it!
The Squid Game Theme Song
While this tune is only heard at the start of the show when the man (assuming player 456) was explaining the game, it left a deep impression on many viewers. Using traditional musical instruments like the Daegeum(대금) and Janggu (장구), the music brought viewers back to Korea before Kpop exist! You can hear the soundtrack here.
The entire soundtrack is a masterpiece
Apart from using traditional Korean musical instruments, "I remember my name" has a very sad piano arrangement, and "The rope is tied" portrayed the mysterious feel with an electric guitar. The soundtracks are composed to help bring the particular scene alive and the success of the show. Not trying to discredit the brilliant acting or cinematography but you probably won't feel sadness in certain scenes if these soundtracks are not done right. No, we are not going to talk about Ali or Ji-yeong. 😭
Click here to find out how you can sign up for a Free Trial Lesson to be an awesome musician to compose soundtracks like these.
If you wish to find out more about our keyboard program, or electric guitar program,  click here.