June Holiday Music Camp 2022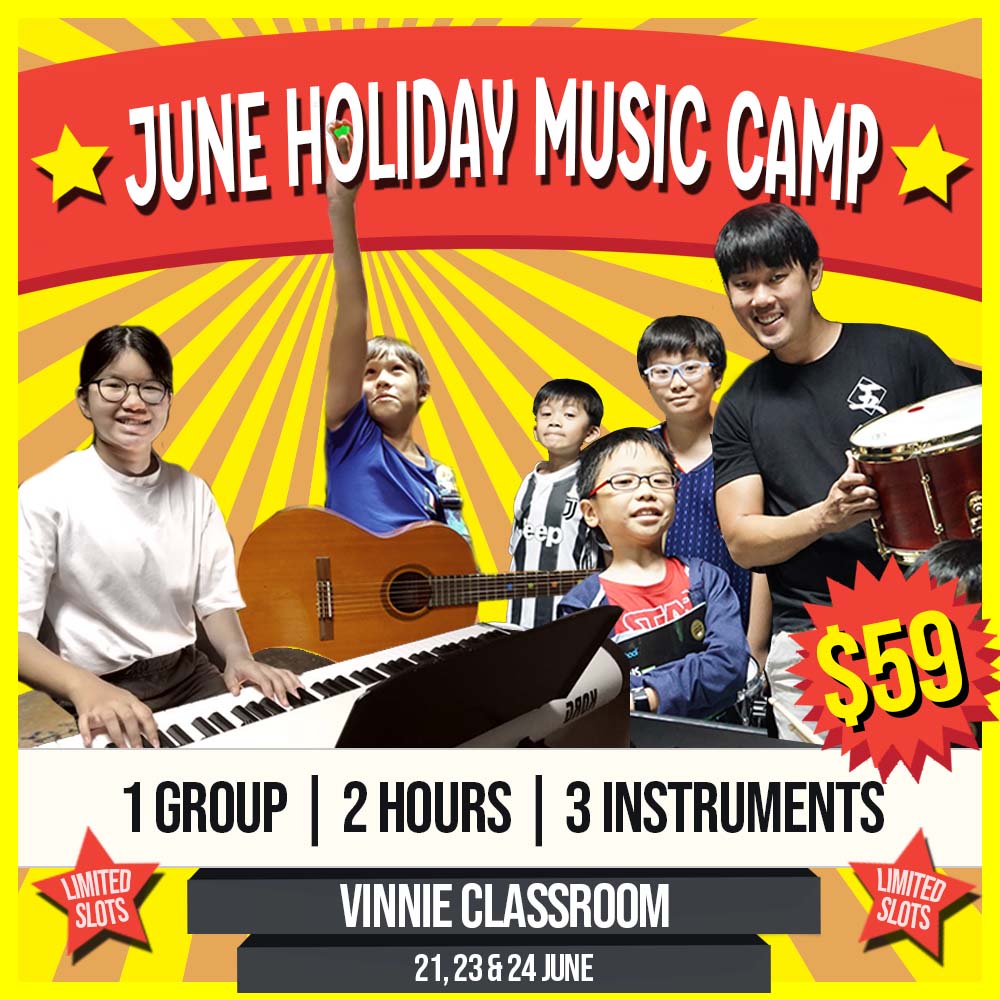 Vinnie Classroom's June Holiday Music Camp 2022 is finally here. Covid-19 restrictions have forbidden us from running our very fun and exciting music workshops for the last 2 years. Join us in this highly anticipated music program!
Music Camp Overview
Round robin system, each participant will go through 4 stations in total. Each station runs for 30mins.
Each group has a maximum group size of 3 participants. Total 12 participants per session.
Date: 21st, 23rd or 24th June. Participants can sign up for any of the dates as long as there are available slots.
Time: 10am to 12pm.
Program Fee: $59 (No gst or admin fee)
Overall Expectations
Participants will get to experience the instruments they have always wanted to learn!
Our program's lesson plan is structured around MOE's music lesson guidelines. This helps them to feel more confident with their music lessons in school.
Making new friends is a must in this program! Participants will get to interact with students from various schools and levels, enhancing their social-emotional skills.
How to Sign-Up for this June Holiday Music Camp?
Message us on Facebook Messenger or drop a text on WhatsApp right now! Slots are limited so do hurry 🙂
Facebook Messenger Chat
Facebook Messenger Chat
WhatsApp Chat