All about us
Striving to be the best music school in Singapore : Vision. Team. Approach. Testimonials.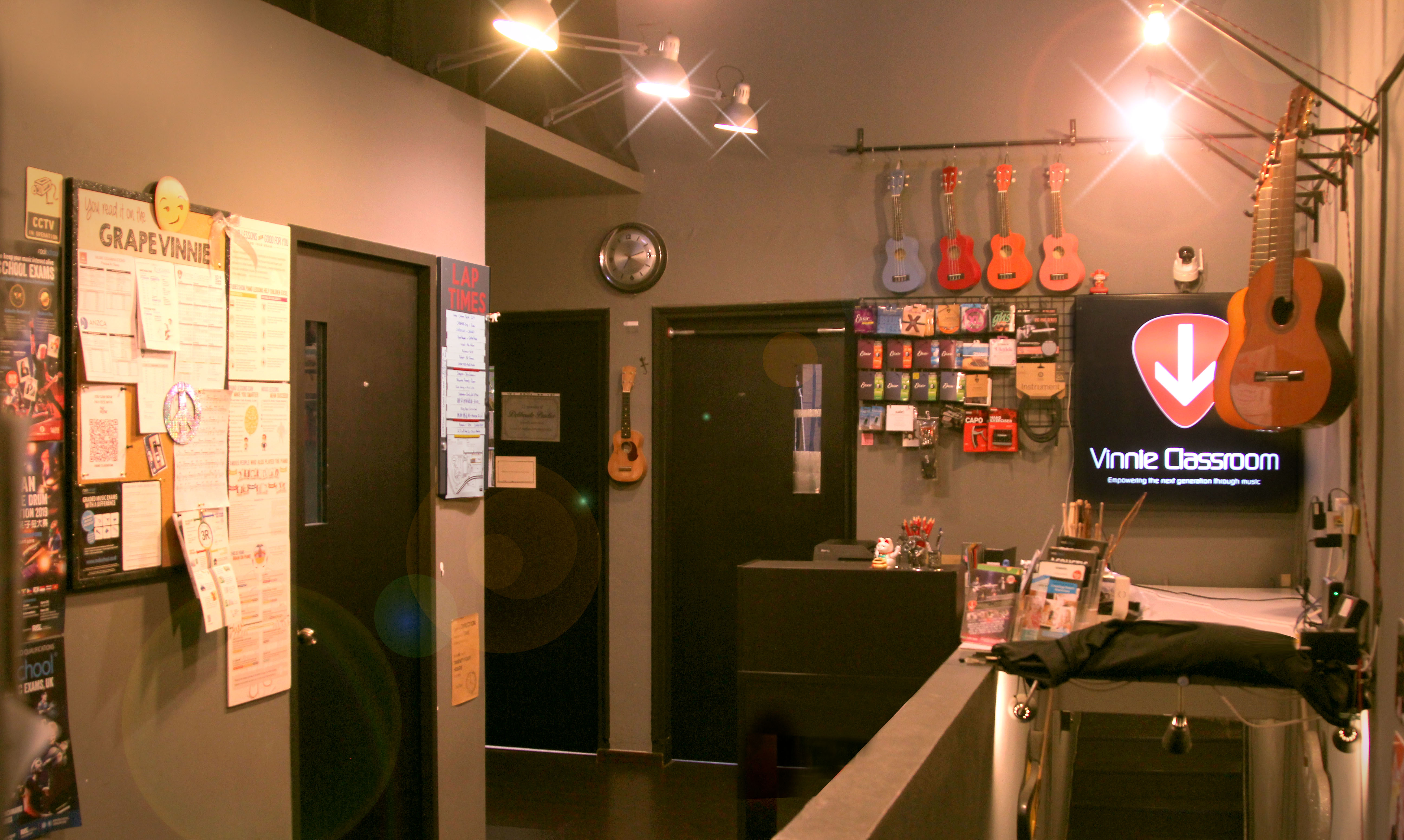 Stay Updated
Never miss the latest happenings in our studio as we will update our students by text, email and our noticeboard!
Dedicated Rooms
Our school has music studios that are dedicated spaces with sound-treated acoustic padded walls, ideal for quiet, undisturbed music practice and lessons.
Friend and Responsive Administrative
Our adminstrator is dedicated to respond to your enquiries in the shortest time! No more annoying moments waiting for a reply!
Our Vision
Empowering the next generation through music
Meet the Team
Always striving to be the best music school in Singapore! We are a team of passionate individuals committed to providing students with a truly rewarding music experience. We constantly update ourselves with the latest teaching pedagogy and music trends. To ensure the bridge between teaching and learning always stays connected!
Vinnie enjoys playing a wide variety of music, from rock to blues and instrumental. With more than 12 years' experience in teaching, Vinnie is adept at teaching the electric guitar, acoustic guitar, ukulele and bass guitar. Certified by Rockschool for Grade 8 in Electric Guitar and Bass Guitar, he is currently preparing for his performance diploma! He is also exceptionally good with gearing students to be stage ready!
Vinnie is also certified as an AMIS Teacher and has since taught over 50 tertiary schools all over Singapore!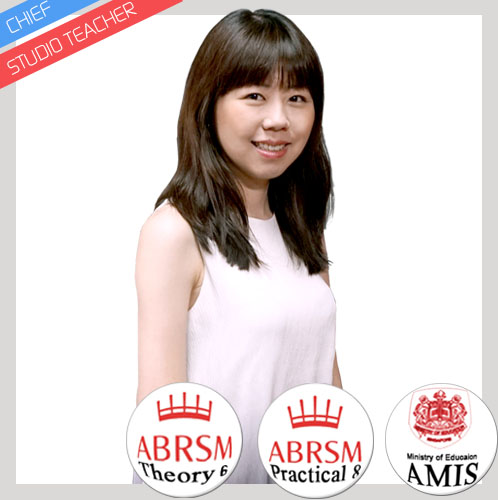 Besides immersing herself in classical piano, Zhiyun is also adept at the keyboard, having taught herself to play the electone since the age of 5. She plays a wide variety of songs, ranging from classical to pop, and a little bit of jazz. Which is why she is able to teach young children for their grading exams and stage performances. Your children will be in a very good hand under this lovely Teacher of ours!
By the time he was 16, Victor had already played in numerous Mediacorp programs like Superband and New Year Countdowns, just to name a few. His techniques are by any standard, sheer madness and prowess. Victor's achievements come from dedicated practice. He is one of our most hardworking teachers! His Rockschool Grade 8 with Distinction is testament to his ability! Check out his playing here.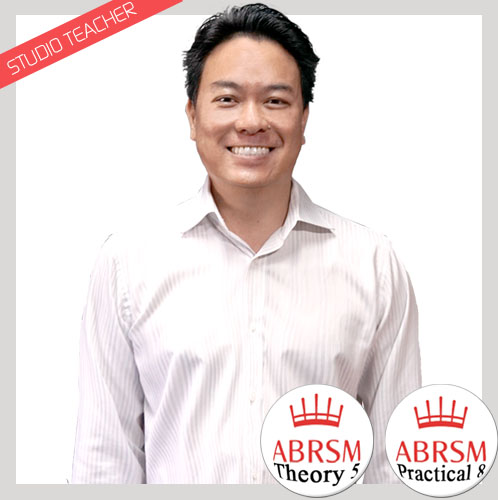 Previously an IT engineer developing complicated software for banks and big companies, Leonard decided some years back to venture into teaching piano to the next generation. He enjoys teaching students, whether young or old and is meticulous in tracking their development, ensuring all students progress in a holistic manner! Leonard specialises in the ANZCA piano syllabus but is also familiar with the ABRSM syllabus.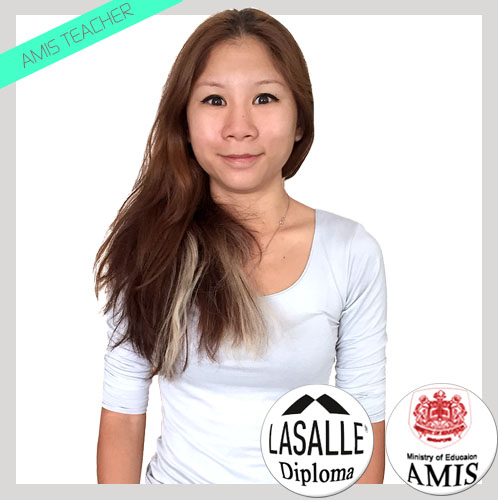 Eva may be small but she packs a punch! Drumming as her primary instrument, Eva plays the guitar and ukulele too! Her best moment on stage was when she joined the 非常Superband 2 competition! Her best moment in her teaching career happens daily when she steps into her class!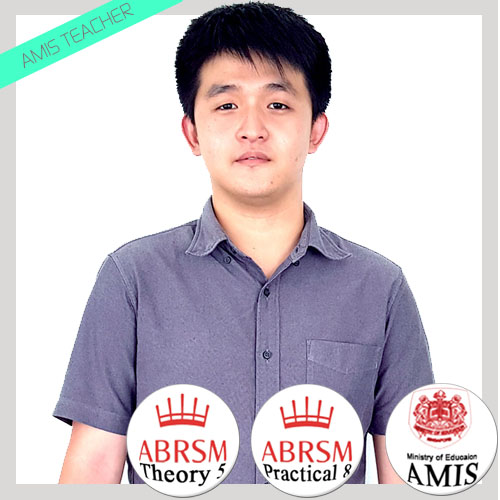 With Grade 8 Practical in Piano and Grade 6 Theory under ABRSM, Jude has not stopped in his quest to seek greater music knowledge! Piano is also not the only instrument he is capable of. With his level of musicality, Jude is more than qualified to conduct guitar, ukulele and percussion programs!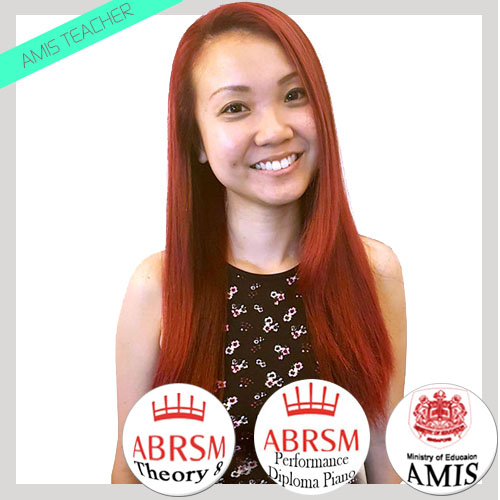 Achieving the ABRSM Piano Music Performance Diploma is not an easy task! The sheer amount of determination is clearly evident. And with experience from teaching various major music syllabuses available in the market, Fanny has the ability to conduct a music program with exceptional delivery!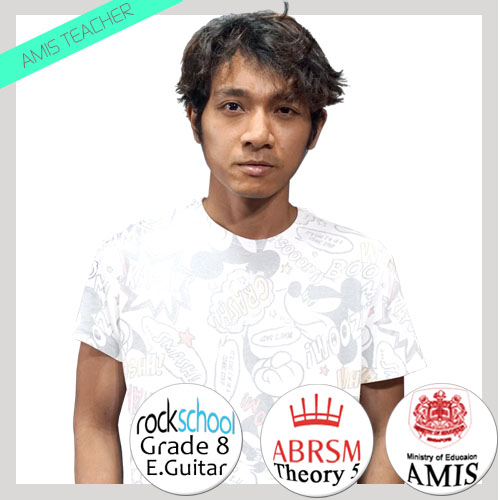 Active songwriter/performer, Han and his band, Sangriento, have participated in numerous arts/music events including the Singapore Arts Festival and Noise Singapore 2015. Certified as an AMIS Teacher, Hanafiah (Han) has 5 years of teaching experience under his belt. Han is definitely the role model for many rockstar wannabes!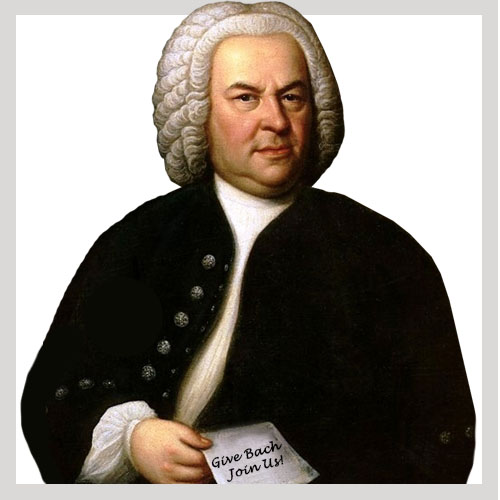 It's time you gave back to the society! Join us in empowering our next generation through music!
We rise above the ordinary!
With a rising number of music schools, it is important to choose the right music school to be enrolled into. We aim to be the best music school in Singapore, providing the best to students, whether it is imparting practical skills, theoretical knowledge or even seeing to their physical and mental well-being! A holistic approach that ensures everyone benefits when they learn music with us!
Widely Recognized
Vinnie Classroom is not just another music school. We also conduct music lessons in MOE schools all over Singapore. Enriching more students beyond our limited studio capacity! We have gained precious experience in dealing with students and discovered the best methods to ensure effective learning takes place!
Stella Law

Guitar Student

""Vinnie Classroom has a special place in my heart. The teachers and staff are so warm and friendly; it's not just a music school but feels like a second home! After spending half a year at Vinnie Classroom, I also realise that Teacher Vinnie's methods and style are undeniably different from other teachers that have taught me. I know because I'm growing and progressing at a steady pace. Teacher Vinnie always makes lessons more enriching by sharing interesting facts. This perks my interest in music tremendously. This shows that he does not just teach about techniques, but also practical and general knowledge needed for the long run.""
Parents of Roshan and Kashvi

Piano students

""Both our children attend Vinnie Classroom. The teachers there are passionate about making music a part of our kids' lives. And do so in a very encouraging manner. They've created a wonderful environment in which to learn music. So, not only have they done well at their grading exams, but more importantly, they thoroughly enjoy their lessons. They also look forward to the annual performance concert and learning to play music outside the scope of exams. This exposure to performing solo, in groups and alongside their teachers before a "LIVE" audience is a great confidence-booster. Thank you, Vinnie Classroom!" 😊"
Florian Gallon

Electric Guitar Student

""Vinnie Classroom - one of the best music schools in Singapore! A great team of teachers adapting their lessons to your goals. The yearly recital is a great outcome for all students to work on a common project and learn how to perform during a live show!""
Nur Azimah

Electric Guitar Student

""Vinnie Classroom makes me feel at home. I used to work at a company that was also situated in a shophouse, so the environment here feels familiar and homely. The teachers are great and awesome. Plus, although the yearly recital always makes me feel jittery and anxious, it also excites me no end. The feeling of practising the songs you love and finally being able to perform them on stage is like a dream come true!""
Laura Lim, Parent of Lucas

Lucas, Drum Student

""Lucas was a restless 5-year old, so to kill boredom, we brought him to drum trial class at Vinnie Classroom. He was interested and we're glad we signed him up! Much better than leaving him at home, playing toys and watching cartoons. We're pleased that Joash is a dedicated teacher and has been very patient with Lucas. We saw progress after a few lessons, and Lucas always looks forward to his drum lessons.""
Nicole Ng

Electric Guitar Student

""I like the location (there's a lot of food)! The lessons are informative and answer many questions I have, especially since I have no music background! It also motivates me to practise more too!""