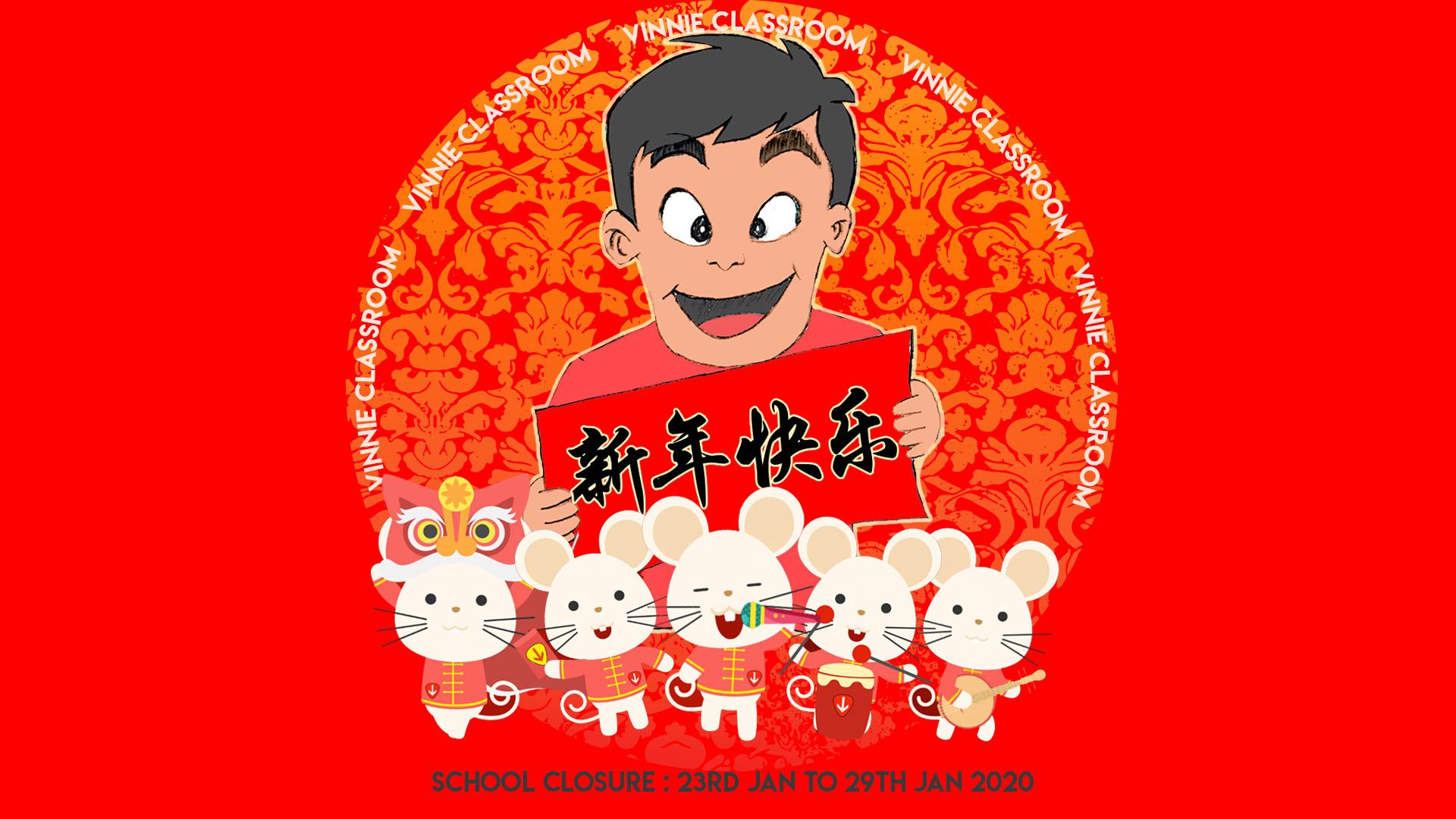 Celebrating Chinese New Year at Vinnie Classroom!
We're celebrating Chinese New Year at Vinnie Classroom in a big way this year! Just visit us and see for yourself! Open the door and you'll be greeted by auspicious red festive decorations hanging from our ceiling to walls, doors and even desk-tops too! Red is the good luck color, believed to symbolize good fortune and joy. So we want lots of that at Vinnie Classroom! There are also Chinese New Year goodies and mandarin oranges to tempt you! All we need now to complete the mood would be a lion-dance and fireworks!
Chinese New Year is the longest holiday
Chinese New Year or Spring Festival is technically 15 days. But celebrations start on New Year's Eve (making it 16 days). Did you know that it also causes the largest human migration in the world? Because everyone travels home for the New Year's Eve reunion dinner which is the most important part of Chinese New Year!
Thankfully, most of us don't have to travel far to get back home, since Singapore is so small. But we'll be closing the school from 23rd to 29th January for teachers and students to enjoy the festivities!
Have fun everyone! And here's wishing one and all – Happiness, Prosperity, Longevity in the Year of the Rat!