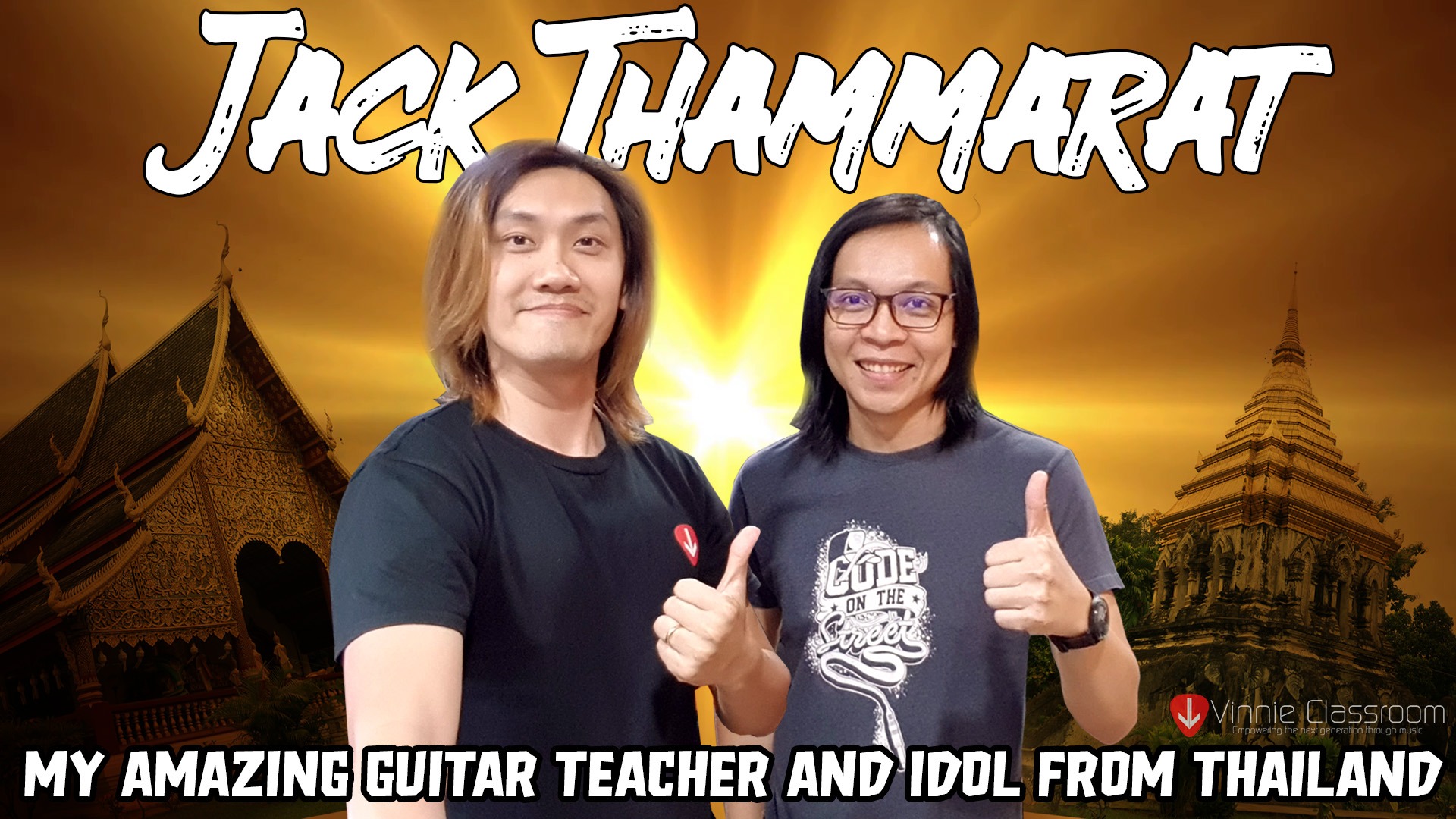 Guitar Lessons with Jack Thammarat!
If my video hasn't sung enough praises about my guitar lessons with Jack Thammarat, let me emphasize yet again! It was such a rewarding trip. I am very thankful this took place! I guess the lesson was not so much about how to pick faster or how to play crazier. It was about how to discover and rediscover myself. It is only when I discover more about my own routine, habits and attitude then I can move forward. However, you probably need not start with someone like Jack to correct your playing. If you are keen in improving your guitar playing, sign up for a trial lesson with us!
My first-hand experience!
If you have not read my detailed blog post about this experience, just clink on this link to read more about it. Sometimes, it is easier to write my experience down. But if you'd rather watch, then this video above should be for you!
Interview with Jack Thammarat
If you are waiting for the interview video I did with Jack Thammarat, subscribe to my youtube channel and set the notification bell on. I will be premiering it on 24th September 1am Singapore Time, or 23rd September 1pm GMT -4. 
My Current Goal
I know most people don't regard this as anything special or significant. YouTube creators have repeatedly shared that having a huge subscriber base does not equate to more views per video too! However I feel that should I cross the 100,000 subscribers mark, I will be able to get my work out to a greater group of audience. Furthermore, if they subscribed to me it's because they like my content! So if you have not subscribed to my YouTube channel and you agree with my hardwork in creating all this content, please consider subscribing.
Vinnie.