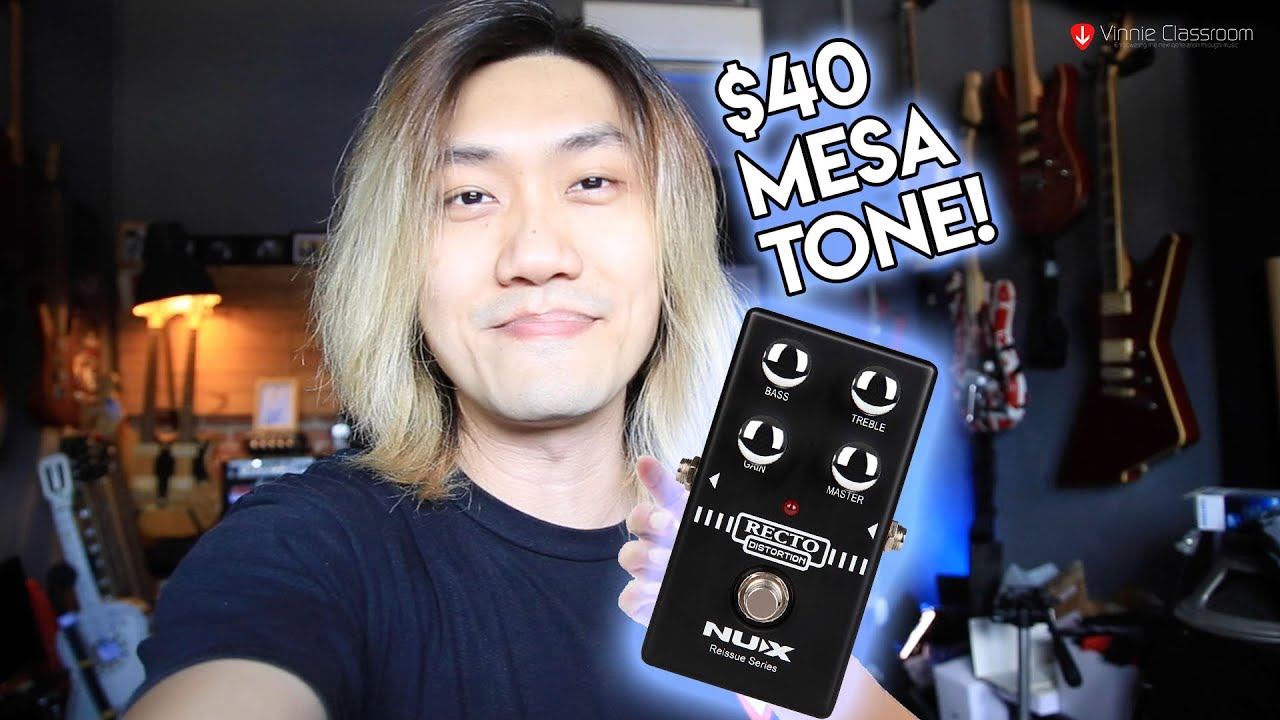 NUX Recto Distortion
The buzz has been around the NUX Recto Distortion because of the incredible tone at a fraction of the cost of the original amplifier. Yes, we are talking about a dirt cheap pedal that sounds just as good, if not better than the full-size Mesa Boogie! Intrigued? Let's find out more.
That famous distortion tone
Allow me to share my knowledge with those who are unfamiliar with the world of heavy distortion. When we talk about rock guitar distortion, the brand Marshall quickly comes to mind. However, Marshall isn't known for its ability to create the saturated distortion guitar tone.  The closest you can get is probably when Eddie Van Halen was using the Marshall Superlead, but even that is far from a saturated distortion guitar tone. Enter Mesa Boogie.
Mesa Boogie did not start off creating amplifiers with crazy distortion but I'm glad they did! The name Boogie came about when young Carlos Santana tested a Princeton amplifier that was modified by Randall Smith. After testing the amp, Carlos exclaimed that "the amp really boogies".
Mesa Engineering then went on creating some of the world's best amplifiers. Amongst the top of the list sits the Rectifier Series. Metallica, Blink 182, Korn, and Linkin Park were just the tip of the iceberg on the list of artists who uses the Rectifier series amplifiers.
As such, it is easy to understand why people are seeking to have that same great awesome tone in their rig. BUT here's the catch. Mesa amplifiers are never on the cheap side. Imagine you are just looking for something that can get as close as possible to the legendary tone but not break your wallet. That's when the NUX Recto Distortion comes into play.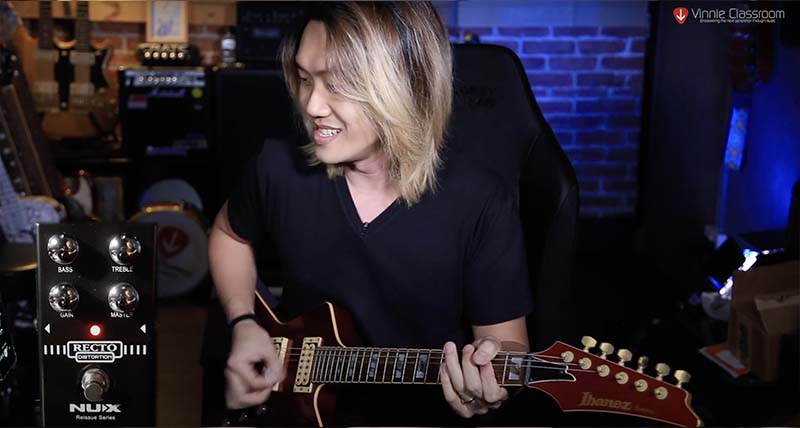 Who is it for?
If you are already using a Mesa amplifier like my Mark V, this pedal is not for you. However, if you are looking to reduce the risk of bringing your Mesa amp outdoors but still looking for a tone close enough, this is the deal. This pedal, albeit being very cheap, isn't targeted at beginners. It has such a complex-sounding tone that a seasoned guitarist will be able to appreciate. I A/B this pedal with my Mark V and I was certain that I have to keep this on my pedalboard! But before you go ranting, yes I agree my Mark V is no Rectifier but let's agree that it's a close match, shall we? 🙂
With that, this pedal is actually targetted at anyone who wants the Rectifier tone for whatever reasons! It's also made cheap enough for you to just "splurge".