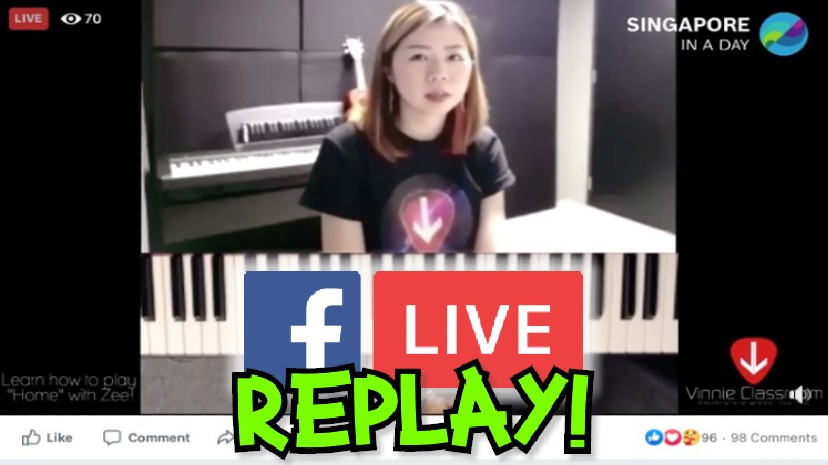 Bosch Livestream on 9 May 2020, Saturday
Following our short piano tutorial on left-hand piano styles last Saturday, here's a more detailed explanation of what was covered.
(Click the link if you missed the video! Or click here to download the chord sheet.)
Left-Hand Accompaniment Styles in Music
There are many ways to play a left-hand accompaniment on the keyboard, to convey different modes and show off different music genres. For example, an Alberti bass might sound like this:
Or, you could play the 1-5-8 pattern shown in the video, which is most commonly found in contemporary music. You might find some variation of it in "Faded" by Alan Walker or some parts of "River Flows In You" by Yiruma.
How to Play the 1-5-8 Left-Hand Piano Style
The example we used was "Home", composed by Dick Lee. You can click here to download the chord sheet if you want to learn to play the left-hand accompaniment for this song.
The chords used in "Home" include C, Am, Em, F, G, Dm and E, represented by chord symbols hovering above certain words in the lyrics, indicating when they are employed. Chord symbols contain information that tell us what type of chord to play. C / F / G /E chords are major chords and Am / Em / Dm are minor chords e.g. A minor, E minor.
There are many types of chords – major, minor, diminished, augmented etc. Each has a different sound quality that lends a song different moods. You can learn the notes for each type of chord by Googling, but having basic knowledge of chords in music theory will help you derive those chords much easier than searching for each chord as you need it.  
To make learning easier, we will play "Home" in the key of C Major so we only need to use the white keys on a keyboard. Here are the notes for each chord, and be sure to play them with a 1-5-8-5 variation at steady intervals from one another.
Some words before you leave…
It's not difficult to learn left-hand piano styles, especially with a plethora of YouTube tutorials out there. But with so much information available on the internet, it can be tricky choosing reliable tutorials that guide you correctly. The text highlighted in blue are important basics to know when you take your first steps into pop piano.
Want to find out more? Sign up for a trial lesson with us! Do also follow us on Facebook or Instagram.
Up next…
Blog post: How to choose your first keyboard/piano