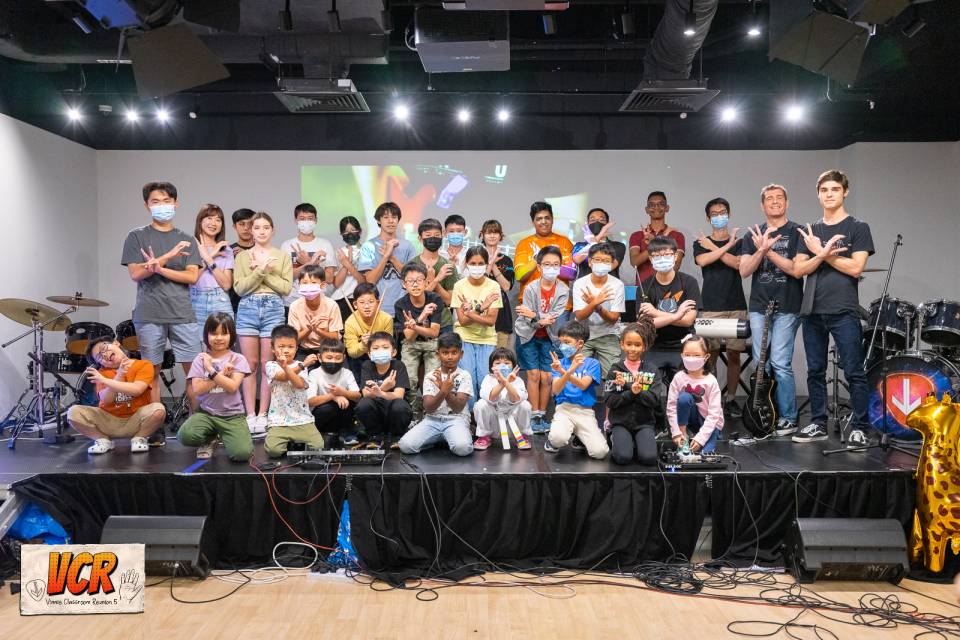 Vinnie Classroom Reunion 5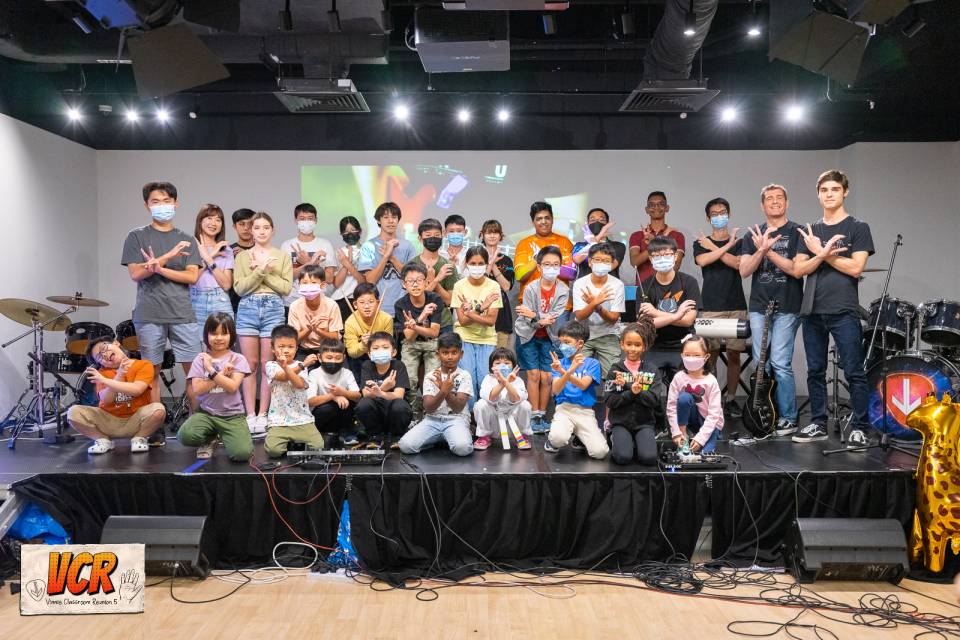 Perhaps the best reunion of the year! The Vinnie Classroom Reunion!
Vinnie Classroom Reunion was perhaps the main highlight for many of us! It was an event that was shelved for 2 years due to the pandemic and its regulations. Most of us ended up forgetting what it is like to be on stage, to perform with others, and the point of learning an instrument altogether. But that 2 years of darkness are over and we are so glad we did this.

Why Reunion?
If you are a long-time student of Vinnie Classroom, you would have noticed the change in our recital name. Coined by our dear Ms. Zee, we changed the title from Vinnie Classroom Recital to Vinnie Classroom Reunion. The new word couldn't be any more appropriate, the event is literally a reunion of everyone from VC. We get together to mingle, feast(on light snacks), perform, and cheer each other on! While it does move away from our big and formal show, this new format gives us the warm and fuzzy feeling of a big family coming together!
The Quiet Set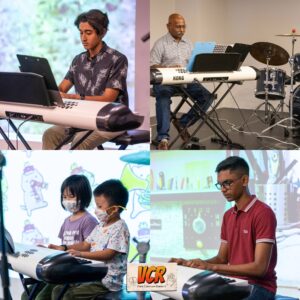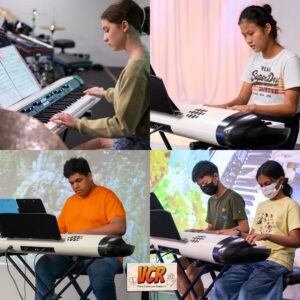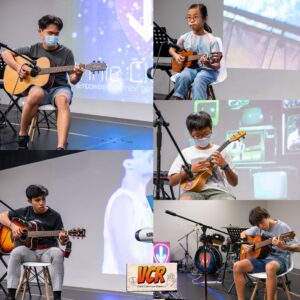 We had a very different recital format as compared to our previous attempts. There are no dim lights, no colorful moving lights and the room isn't black! Instead, the stage was presented with this clean and white look, representing a fresh start like a blank canvas. The performers were also separated into 2 different sets, the Quiet and the Noisy. For the Quiet set, the audience was treated to a collection of beautiful performances from our Piano, Acoustic Guitar, and Ukulele students.
The key advantage to this format of performance is to allow our students to have the freedom to choose a song that represents them the best. They can go for a technical piece to showcase their current abilities or a song that made them fall in love with their instrument. Compared to performing in a band, performing solo/duet means they can express themselves better!
The Noisy Set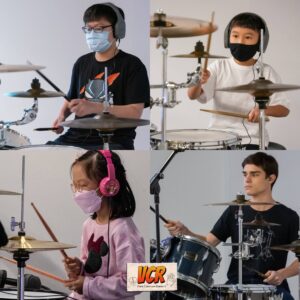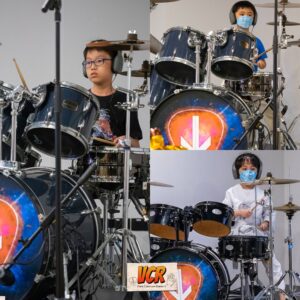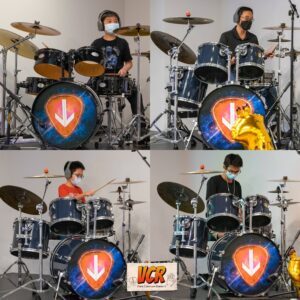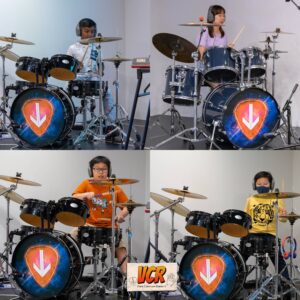 As the name implies, the Noisy Set definitely changed the atmosphere with all the loud thumping! Drummers provide the heartbeat to a song, setting the grooves and tempo right! Our new recital format allows our drummers to shine by choosing songs that best allow them to demonstrate their level of musicianship.
Band life forever
Although it is a great idea to showcase our student's musicianship, nothing beats the fun of jamming in a band! Solo performances focus on technicality and individuality, lacking the option for students to practice teamwork and coordination skills. So why only 2 bands for this recital? Well, long story short, COVID. The ever changing rules and regulations made it impossible for us to plan our recital and to coordinate students for rehearsals. It wasn't until mid 2022 that we were given the green light to run live performances, but by then it was already too late. Students are budding musicians, not seasoned performers. They need a good amount of preparation time to get themselves ready before they can hit the stage.
If you have noticed, there are no singers on stage! And yet, the kids band performed Bad Guy – Billie Eillish and the adult band performed Sweet Child O Mine – Guns and Roses. 
The secret is… AUDIO ENGINEERING! 
Students were actually performing to a backing track that contained parts like vocal, sound effects and misceallaneous percussion tracks. Sent directly to their In-Ear-Monitor (and not to the audience) includes the metronome and various guides to keep them oriented throughout the performance. This type of performance requires musicians to be extremely sensitive to the tempo with no room for errors. The tempo sensitive nature allows syncronized background video. Enhancing their performance and bringing the quality of the show to the next level.
Vinnie Classroom is planning on offer Rockschool's Music Production . Contact us if you are interested!
Any videos?
Yes! But they are still baking in the oven. Check back often!
Plans for next recital?
With Covid-19 restrictions out of the way and our first recital in 2 years done and dusted, we feel the confidence on embarking onto the next one. The next recital will definitely feature more bands, more impressive solos, more jaw dropping duets and most importantly another round of happy reunion! Join us for lessons today and be part of our next reunion!