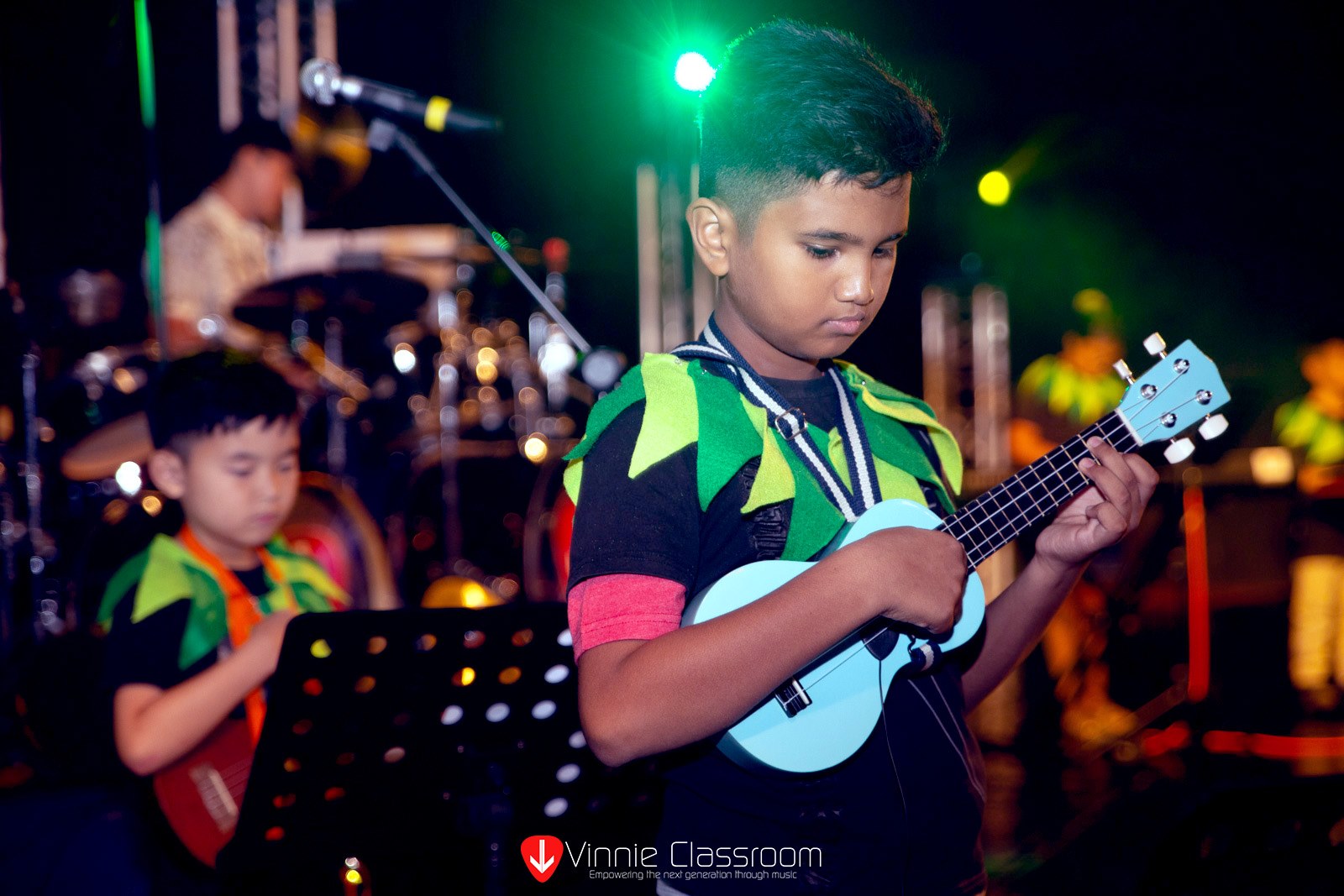 Ukulele for the Young and Young-at-Heart
Popular with the Young and Old
Why do we recommend Ukulele lessons for the young and the young-at-heart? That's because the ukulele is arguably the easiest instrument to pick up! Some of us have had a chance to play the ukulele. Some have even strummed it randomly without any attempt at making it musical. After all, it does look like a miniature toy guitar!
In truth, the ukulele is really a fun little instrument! And very friendly on the fingers with its nice soft nylon strings. Plus it's light and easy to carry around! And there's no pressure on you to do anything fancy or complicated on it. In fact, when you show off what you can actually do on the ukulele, you will surprise and impress many with this unassuming yet awesome instrument!
Custom-tailored Ukulele Lessons
We can get you started quickly with song-based, custom-tailored lessons designed specifically for ukulele. Learn how to coordinate rhythm and melody as you sing along to the chords you're playing. In addition to a variety of techniques, you will learn to read notes and chords which will allow you to play and sing along to fingerstyle, single-line melodies.
There are actually a lot of skills that transfer easily from the guitar so if you've been playing the six-string guitar for a while, you'll probably find the four-stringed ukulele pretty easy! Whether you're a beginner or have some experience, we hope you'll enjoy it as much as we will teaching it! We have also conducted workshops for corporate organisations and schools. From traditional Hawaii music to modern and beautiful fingerstyle arrangements, the ukulele offers a wide range of music to suit everyone!
Contact us for a free Trial Lesson today!