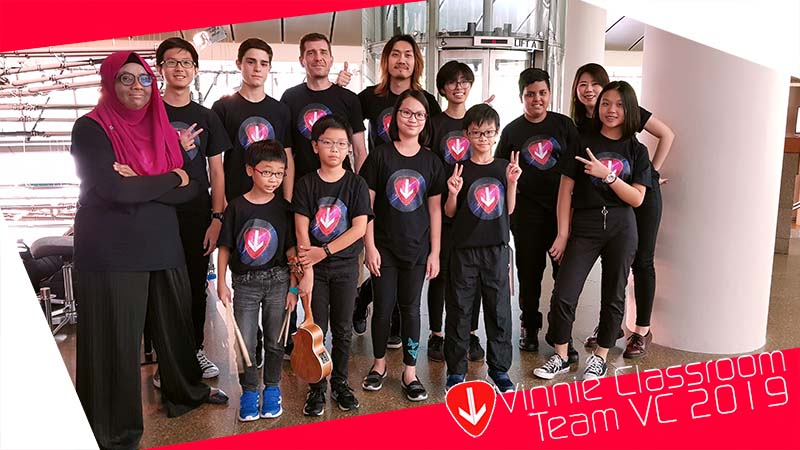 Esplanade was lit as Vinnie Classroom and Guitar Emerge put up a fantastic show!
After months of intensive practice and rehearsals, the students of Vinnie Classroom and Guitar Emerge finally took to the stage at the Esplanade on Sunday. It was fantastic to be able to reach out to the general public, coming from all corners of Singapore.
The music exchange between the two schools was a precious opportunity for us to learn from one another. Standards were raised, and our top-performing students had a good taste of what it is really like to helm a show. They were taken out of the comfort zone of preparing one or two songs at our annual recitals. For instance,  one student was learning as many as SIX SONGS in less than 3 months!
Here's the day in photos:
Setup, Soundcheck, Showtime, Teardown – The Esplanade Life
For most, we take it for granted that the stage is always ready for a show. But as musicians, our students are involved in the show from setup to teardown, so they know from first-hand experience how much work is really needed before the show starts.
Set 1 – Guitar Emerge
Students of Guitar Emerge opened the show that day with a repertoire of familiar favorites that got the crowd going:
Love Story – Taylor Swift
Crazy Little Thing – Queen
Material Girl – Madonna
Someone Like You – Adele
Hey There Delilah – Plain White T's
Dance On/Apache
Read more about their set on their blog!
Set 2 – Vinnie Classroom
Next, it was our students' turn to charm the crowd with classics old and new!
I Feel Good – James Brown
Lemon Tree – Fool's Garden
Imagine – John Lennon
Sultans of Swing – Dire Straits
Swan Song – Dua Lipa
September – Earth, Wind & Fire
Team Vinnie Classroom at the Esplanade!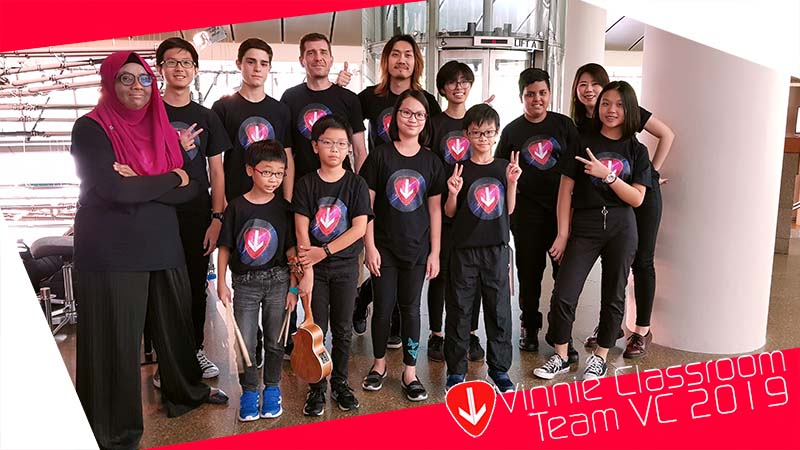 Set 3 – Vinnie Classroom & Guitar Emerge
After that, the combined band comprising of students from Vinnie Classroom and Guitar Emerge played 2 medleys of songs by iconic bands ABBA and Queen, and more. The show ended on a high and positive note of the 1980s hit single "We Are The World" (USA for Africa, with Michael Jackson).
In line with the Esplanade's theme for December, "Come Together", the combined performances were delivered by children as young as 8 years old (apparently the youngest to take on an Esplanade stage) to seniors from the Merdeka Generation!
Abba Medley
Queen Medley
Perfect – Ed Sheeran
Hotel California – Eagles
We Are The World – Michael Jackson
We are processing the video at the moment. If you like to watch it as soon as it is out, please remember to subscribe to our YouTube channel. Or, simply scroll down to the bottom of the page and subscribe to our newsletter!
Music brings us places. Music brought us together.
Thank you Esplanade, for bringing Vinnie Classroom and Guitar Emerge together, for putting our students on a bigger stage, and for giving them the opportunity to unite Singaporeans through music!