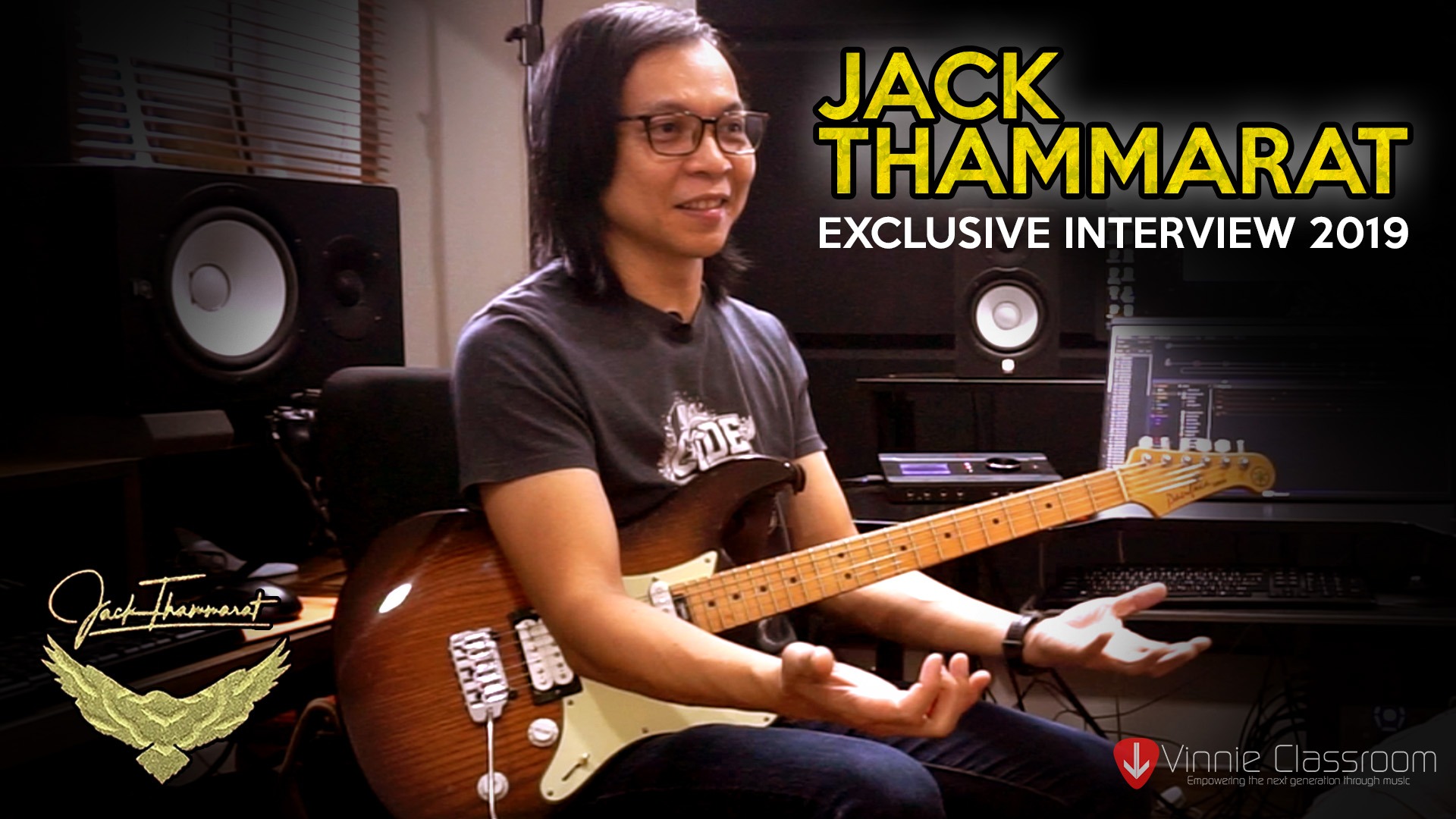 Jack Thammarat Interview 2019
Exclusive Interview: Jack Thammarat with Vinnie Classroom 2019
As much as I think that perhaps it was just a dream, I actually did an exclusive interview with Jack Thammarat IN HIS STUDIO in Chiang Mai! He shared more information than I was hoping for. In fact we went in-depth into his past: how he first started playing the guitar, how he realized his love for it and how Jack Thammarat eventually became Jack Thammarat! Ladies and gentlemen, may I present, the Jack Thammarat Interview 2019!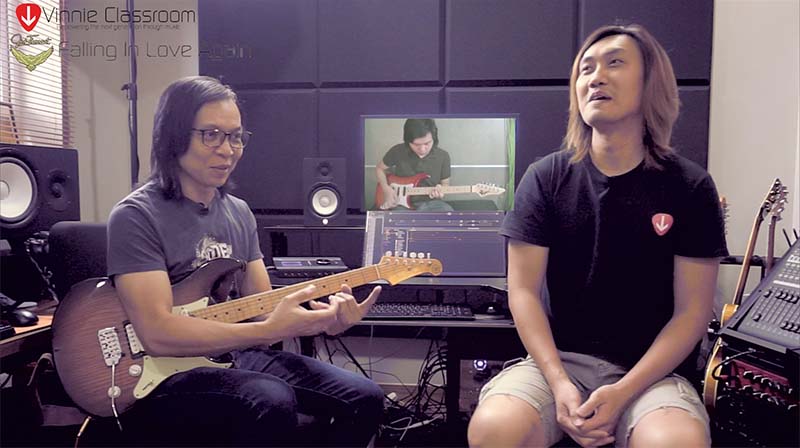 Jack Thammarat started on the guitar at 12 years old!
We've all heard how various guitar maestros developed their love for guitar at a young age, well,  Jack was no exception. He started playing the guitar at the age of 5 under the influence and guidance of his father. This seems to be a familiar story with all our favourite guitar heroes. While it may be a little too late for many to get really serious about the guitar dream, it is not too late if you are going to become your child or nephew/niece's best guitar teacher! But of course we highly recommend you send them to a music school for a more well-planned learning experience.
Guitar Idol 2009 changed his life forever.
Without a doubt, many know Jack Thammarat from the iconic guitar competition back in 2009. The stage was filled with amazingly talented guitarists from all over the planet and nobody expected the winner to be someone from Thailand (although to be fair, most of our guitar heroes back at 2009 were primarily from the U.S.A.) Jack took to the stage with precision playing and his powerful stage presence. Watching the video footage of the competition today is still as jaw-dropping as ever!
Jack shares how his life experiences and his good attitude helped him to eventually win the competition. This is definitely helpful if you are planning to live your life as big as him!
His experience while touring with Wang Lee Hom.
Jack Thammarat now spends much of his time as a touring guitarist with Chinese Pop superstar Wang Lee Hom. Together, the team tours all of Asia and seemingly endless rounds in China. To date they have done around 200 shows and over a period of 2 years! That is a really insane figure if you realize that every show has an audience of at least 10,000! Jack shares his story on how he tackles these mega shows.
Jack Thammarat, 10 years from now!
Because we all know Jack Thammarat as a guitarist and a guitar idol, therefore it is most natural for us to hope that he will resume writing his amazing songs. Well, HE IS! Jack shares how he plans to release more of his original compositions in the near future. What's more, with all the experience he has accumulated from his years of guitar playing performances, Jack performing as a solo artist is only coming back stronger and crazier!
The Asian guitar hero!
As much as I hate to say this, there aren't many notable guitar heroes from Asia. So Jack is iconic as he has journeyed on the road to achieving his dreams. We all know Jack did not get this overnight. It was after years of hard work and dedication. No sidetracking or losing focus. 10 hours of daily guitar practice and endless number of shows, Jack is definitely an Olympian in the guitar industry. Jack, if you are reading this, thank you for inspiring all of us! You are the perfect role model we all can't thank enough!
Help Vinnie score more of such interviews!
Yes guys, I need your help. If you think I did well for this interview then please follow up with a subscribe! Help me attain the Youtube Silver Play Button by subscribing to Vinnie Classroom's YouTube channel! This way, my work will be able to reach more viewers. With more viewership, I stand a better chance of doing interviews with guitarists you wish to find out more about!
Vinnie.