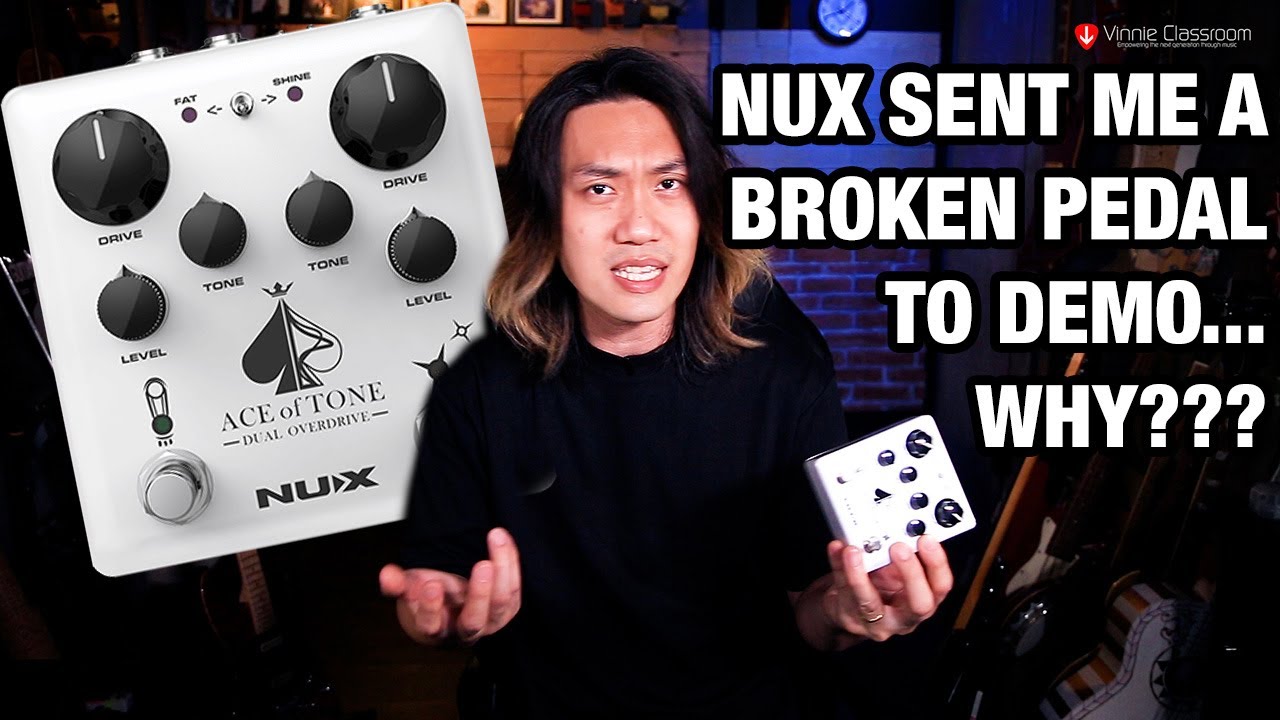 NUX – Ace of Tone
Time to forget about Klon because NUX Ace of Tone does it all! This dual overdrive pedal is inspired by the Ibanez TS-808 Tubescreamer and the Marshall Bluesbreaker pedal. Both of these are highly sort after and hardly available for sale! Coincidentally, they are the go-to overdrive pedals for artists like John Mayer, SRV and Eric Clapton. So if you're in the market for a good blues OD, you may have found something to fill up that last slot on your pedalboard.

You choose the order in your signal chain
One of the most annoying situations for guitarists is probably arranging the order of the pedals in the signal chain. We stick these boxes on our pedalboard using industrial strength velcros! Taking them off is not an easy task. NUX was considerate enough to allow us to change the order of the 2 effects with the pedal with a flick of a switch! Naise.

Sounds almost identical to the real deal
If you buy an inspired pedal in 2009, it will always be more of a joke than something that impresses. But technology and engineering have come a long way and NUX is one of the top companies today that is able to take a famous tone, analyze and create a version of their own. Of course, isn't that what China does anyway? Copy and clone! Well let's put it this way, Japan is the OG in reverse engineering a product, adding in their own R&D, and chute a better product back to the world. Nux is pretty much on this track!
Full video review on youtube
Words can't share enough about this pedal. Why not view the full video review of the NUX Ace of Tone and find out for yourself?
For FREE trial lesson, click here.
Learn more about our music lessons, click here.
To find out our teaching approach, click here.