The Curse of Castle Dragon
Paul Gilbert has many well-known songs and The Curse of Castle Dragon is definitely on the top of the list! Any Paul Gilbert fan will be able to tell you the technical challenges in this song. They will even tell you how each part is played at the most detailed level. Or if I played anything wrong in this video. But I feel I have something else to express through this song cover.
Learning straight from the master, Paul Gilbert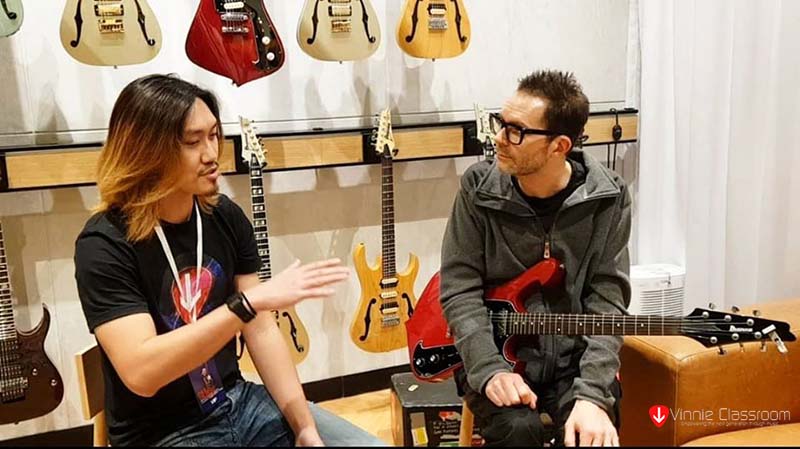 If you don't know, I was very lucky to be able to interview Paul Gilbert when he was here in Singapore for a gig in 2019. You can read all about my nerve-wracking experience here. On top of that, I am also part of his online music school at ArtistWorks.com
The motivating factor
I started playing guitar at an age that's considered too old by many. Impossible to be able to reach the standard I so desire. I had no teachers or could I afford one then. But I stumbled upon the great Paul Gilbert and his "Down to Mexico" video. The insanely fast and accurate picking with fancy costumes and the quirky greenscreen background caught my attention right away. Not to mention how humble Paul was. That became my catalyst to pursue in guitar playing. It took me 15 years to find the courage to cover "The Curse of Castle Dragon"! I fell in love with the song when it was first released and had been messing around the sections of the song over the years. Never have I found the right phase of my life to put it together.
That was until I met Paul last year. I had the privilege to chat and interview him during his gig in Singapore back in 2019. It felt so surreal to be standing right next to someone who I watch on videos and admired so much for all these years. I told myself, that has to be the sign for me to start taking my life seriously.