Rockschool Examination Singapore
Vinnie Classroom just concluded our day as the Official Examination Centre for Rockschool Singapore! We were truly honored to host the exams even though it is just a 1-day event for us, Thank you, Fergal Hughes, for being our wonderful examiner. And thank you Joan, RSEC representative, for being so helpful in facilitating the examinations!
Rockschool is a UK-based music examination board that covers graded examinations for ukulele, acoustic guitar, electric guitar, bass guitar, drums, keyboard, piano, vocals, music production, and music theory. They also offer diploma examinations for music and performance arts.
All these examinations provide students with a good avenue to gain acknowledgment in their music journey. Rockschool conducts examinations in 40 countries around the world. Ofqual regulates their certifications are regulated and are recognized worldwide.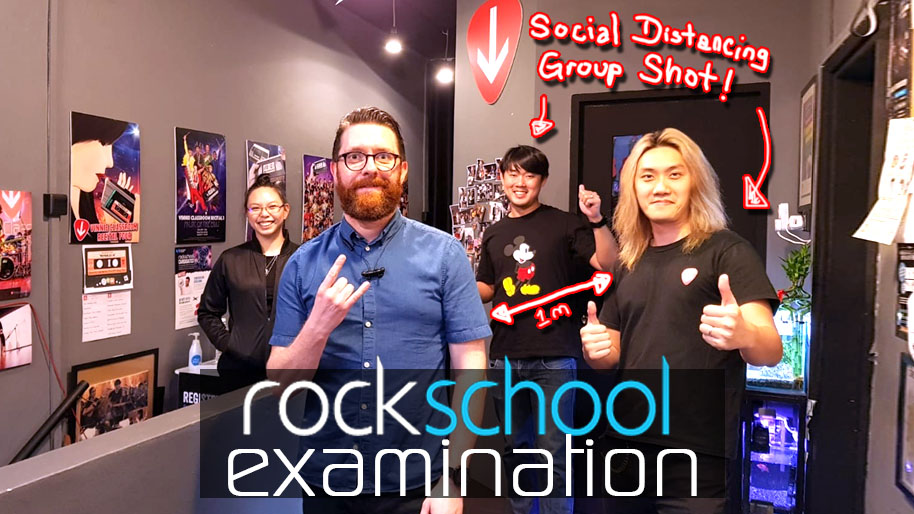 Scroll Down For Video!
How COVID-19 made the Rockschool Examination different
One-to-one examinations were conducted for all Rockschool exams. The examiner sat 2-3 meters away from candidates and do not get close to them at any point in the exam. The schedule of the day required candidates to come just 30 minutes before their slot. We did not allow candidates to loiter before and after their allocated timing. After registering with the friendly Rockschool representative, the candidates were led to a warm-up room one at a time. Hand sanitization, hand washing, no handshaking, temperature-taking, face mask, wipe downs, minimal conversations and social distancing were all observed. It is safe to say we did our best to practice all good hygiene habits for the safety of everyone involved.
Want to find out more, chat with us now!
How parents can help children prepare for exams
Look out for our upcoming article on "How Parents Can Help Their Kids At Home".
In the meantime, parents just need to remember to be genuinely encouraging. Be there for your children if they get frustrated from practicing, or even unmotivated to continue. Do not put undue stress on them by demanding they score a distinction, but rather remind them that it is most important that they try their best. The journey ahead is long; as long as they keep going with all they have, success will come to them.
Video log of our exciting day as the Rockschool Examination Centre!
Want to take the leap of faith in joining us? Sign up for our *FREE TRIAL LESSON HERE!